Petr Planý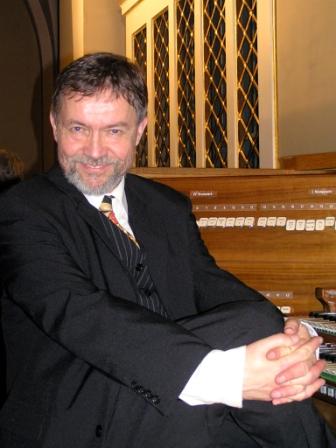 He studied at the Conservatoire in Ostrava and at the Academy of Musical Arts in Prague, where he graduated from the organ department and joined postgraduated studies of music theory He added to his education master classes in Paris, Assisi and St. Bertrand de Comminges in France, where he was awarded diplomas and special attestations with excellent evaluation of his performance. Petr Plany is considered to be an important solo player. He regularly gives concerts at home and abroad (Italy, Germany, France, Great Britain, Isle of Man, Denmark, Spain, Russia, Poland, Slovakia, U.S.A., Japan), he records for Czech Radio and he often introduces first nights of compositions of contemporary Czech composers. He is as well a jury's member of several international organ competitions. Besides the solo performances Petr Plany works as the associate professor of the Department of Music Education at the Palacky University, Olomouc, in the town which is considered to be a capital of Moravian historical organs. On November 1st, 1999, Petr Plany has been appointed as the organ consultant of the Archdiocese of Olomouc.

Quatations from press:
St. Thomas Church Fifth Avenue, New York City, John Scott, Organist and Director of Music:
Thank you for your excellent recital here at Saint Thomas Church Sunday, February 3rd 2008, which I enjoyed very much. It was a pleasure to hear you and we appreciate the contribution you made to the musical life of this Parish and its community in presenting such an interesting program to a most appreciative audience.
Embassy of the Czech Republic, Rome:
Although the concert of Petr Plany in Rome on May 11th, 2003, was given just before the public and free concert of Sir Paul McCartney in Coliseum, that was watched by an half of million people, and the competition was pretty much hard, even our artist had not a lack of audience. The S. Marcello church was filled by lovers of organ music, who were attracted by prestige of the performer and also by his program not frequently given in Italy. The mastery of Petr Plany took the effect especially in the compositions of contemporary authors, which interpretation captivated the listeners, that called forth two encores. The concert might be considered as a happy presentation of the Czech music in Italy.
Olomouc:
His ample program with compositions from all epochs of organ music surprized everybody. With tasteful sobriety Petr Plany played the Renaissance music by J. Obrecht and F. Maschera. From J.S. Bach repertoire we heard besides chorales an authentic presentation of three great works (BWV 651, 527, 540). In the same absolute rendering we heard compositions by J.F.N. Seger, J.K. Kuchar, B.A. Wiedermann and especially a specimen from a highly demanding contemporary composition by O. Messiaen. The playing of Petr Plany is marked by a great expression scale, from a lyrical and expressive project to a striking and energetical performance. He achieves all fine musical ability. The most demanding works of organ literature were given by Petr Plany with high credibility, both in expression and form of the compositions, with awasome technique, precision and brilliancy.
Neufchateau:
The Petr Plany organ recital at St. Nicholas enabled the musical lovers to enjoy precious moments - so extraordinary was the virtuosity and sensitiveness of the Czech artist. A marvellous recital including enthusiasm, great emphasis, deep feelings and great mastery in laying the organ. The proof of rare performance which makes Petr Plany, a dignified representative of the Czech organ school.
Michel Chapuis, Paris:
Petr Planý is a musician fully accomplished in his art.
André Stricker, Strasbourg:
Petr Plany is a remarkable organist who created a full satisfaction.Pietramelara:A marvelous organist, a marvelous recital. Italian listeners were enchanted by Petr Plany.
Speyer on Rhine:
A subtle feeling for registration was developed by Petr Plany in both late-romantic compositions by B.A. Wiedermann and he gave a rise to a very contrastive scale of sounds. While from depth to the peaks rushing Notturno Petr Plany filled with a mood full of secrets, Toccata and Fugue in F minor stressed technical and agogic ability of this organist.
Marilyn Mason, Ann Arbor, The University of Michigan , U.S.A.:
Petr Plany is an outstanding musician - an organist with impeccable musicianship which has a strong scholarly foundation. His recital was superb. I recommend him without reservation.
Sylvia Hunt, Albertson College, Idaho, U.S.A.:
Petr Plany - such an accomplished performer and teacher. We will long remember our time with him and would look forward to his return.
Larry E. Craig, the U.S. senator:
Petr Plany - an excellent musician and certainly as well an ambassador of good will for his country.
Hiroshi A. Usami, Nagoya, Japan:
Petr Plany captivated us by deepness of his musical expression. He plays with all his heart and soul. His performances truly inspire people.

click HERE (698 kB)
If necessary download the mp3 player WinAmp

E-mail: petr.plany@upol.cz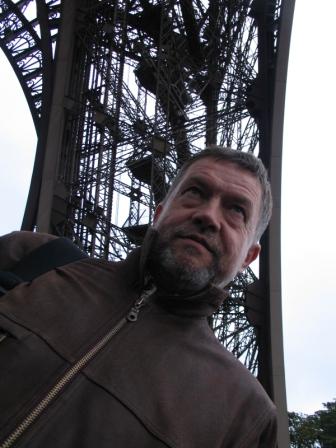 This page is optimalized for MS Internet Explorer 5.0 or higher.